Mixing Valves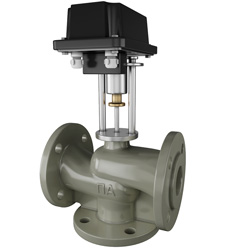 Mixing valves are used to mix different media (for example, hot and cold water) in proper proportions while maintaining certain characteristics of the media (for example, mixture temperature) or changing it upon demand.
Mixing valves are a subtype of control valves. The only difference is the number of fluids flowing through the valve. The plunger position determines the amounts of two fluids flowing through the mixing valve, and one fluid flowing through the control valve. Like control valves, mixing valves are either diaphragm-operated or electrically actuated.
PromArm supplies various designs of mixing valves: two-way, three-way, four-way, five-way, manually operated and electric actuated, with flanged and screwed ends, constructed of cast iron, steel and brass.
(All: 9)