Diverter Valves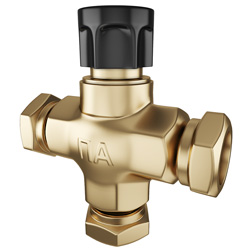 Diverter valves are used to direct media into various flow paths in one of a number of serviced pipes. The number of outlets connected to the served pipelines determines the name used to describe them. Diverter valves are divided into 3-way (3 outlets), 4-way (four outlets) and multi-way (more than four outlets) valves.
Manually operated diverter valves are used in sampling systems to connect pressure sensors, gauges and other measuring and control equipment. Multi-way valves allow for the draining of impulse lines and also connecting and disconnecting measuring equipment without tripping a sensor from the media.
Diverter valves are mostly constructed of stainless steel with screwed end connections. PromArm can supply any version of diverter valves that you need and according to your request.