T-type Strainers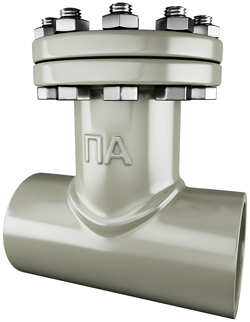 T-type strainers are designed to protect pumps from dirt, pipe scale and foreign particles accumulating in the pipeline after installation or repair. The strainer is placed in the vertical run of the suction line.
Design of the T-type strainers allows for removal of the mesh (straining element) after pipeline flushing without the removal of the strainer itself.
During pipeline flushing, fluid flows through the mesh straining element and dirt and solid particles are retained and collected.
T-type strainers can be constructed in different diameters. The typical type of end connection for T-type strainers is weld end. Weld ends are constructed in accordance with GOST, DIN EN 12982, 12627, 29692. The strainer body is manufactured of steel grades A105, A216, A350 LF2, A351, AISI 304/316, etc. PromArm supplies various designs of T-type strainers from standard versions to those based on customer's detailed drawings.