Nonferrous Gate Valves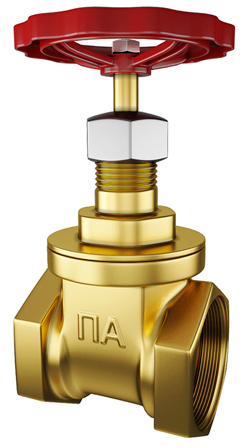 Nonferrous gate valves are made of brass and bronze. Conventionally they can be divided into two types according to their use:
1. general industrial nonferrous gate valves, and
2. special-purpose nonferrous gate valves for marine use
The first type, general industrial gate valves, have a diameter from 15 to 50 mm and can withstand pressure up to 25 kgf/cm2. They are mostly applied in housing and communal service systems for shut-down of water and steam pipes with an operating temperature up to 200°С.
The second type of nonferrous gate valves, special-purpose marine valves, are up to 400 mm in diameter. They are used in piping systems of civil and war ships for such operating media as sea water, distillate, steam and oil products.