Power Industry Valves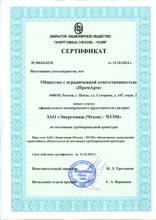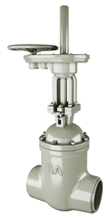 Power industry valves are used in pipeline systems of heat and power plants, combined heat and power stations, water power stations and nuclear power plants. They are installed in pipes carrying water and steam with temperatures up to +565°С. They can withstand pressure to 400 atm.
Power industry valves are constructed of carbon and heat-resistant steel, depending on the operating media in which they will be used. Gate valves and valves designed to withstand high pressure are mostly produced with weld ends. A weld end connection provides maximum reliability and safety in high-pressure and high-temperature conditions.
Control and safety valves intended for use in water and steam are also used in the power industry.