Linear Electric Actuators for Valves
Linear Electric Actuators for Valves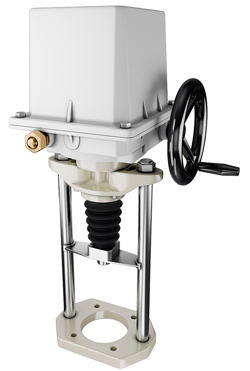 Some kinds of valves (control, diverter, stop valves) are electrically actuated. Depending on valve design, multiturn, single turn or linear type electric actuators are applied.
Installation of electric actuators on the valve and subsequent successful adjustment are difficult processes requiring a factory environment.
Application of electric actuators to valves allows for automation of technological processes and improves their efficiency.
Irrespective of the type of valve, electric actuators are produced in the following versions:
- general purpose industrial version;
- explosion-proof version;
- actuators for nuclear power stations.
PromArm supplies electric actuators suitable for various operating conditions: IP rate (resistance to dust and fluid) 67/68, explosion-proof level ExdIIBT4, ExdIICT4, etc.