Electrically Actuated Industrial Valves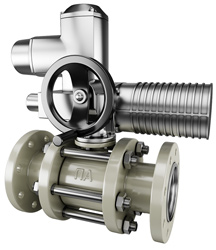 Electric actuators are designed for automatic control of industrial valves. Multiturn electric actuators are applied to stop valves and gate valves, and single-turn (part turn, quarter-turn) electric actuators are preferable for butterfly valves and ball valves. Control valves are fitted with straight-type and single-turn electric actuators, and solenoid valves are fitted with solenoid actuators.
Depending on operating conditions, industrial valves are fitted with actuators for general purpose and explosion-proof versions of actuators (for highly flammable media).