Titanium Check Valves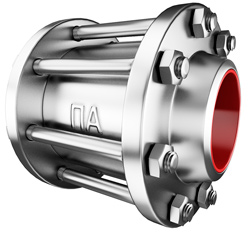 Titanium check valves are custom-made of titanium alloys. They are distinguished for high corrosion resistance, durability and light weight. However, due to the high cost of the source material and complex metal working required, titanium check valves are used only in critical applications where other materials cannot be used.
In most cases, titanium check valves are installed in pipelines carrying sea water, chlorine solutions, natural gas, oil, and mediums that are high in hydrogen sulfide and other highly corrosive materials. The valves are applied in petrochemical plants and nuclear power facilities.
(All: 6)