Ball Type Lift Check Valves
Ball Type Lift Check Valves
Ball type lift check valve is a type of industrial valves with a ball-shaped shut-off device designed to prevent the reversal of flow in the piping system.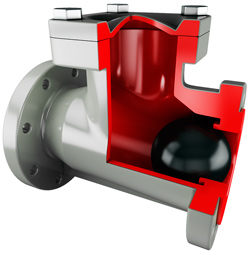 Such valves are widely applied in plumbing. They are installed in pipelines containing waste water, service water, hot and cold water and other liquids. They are notable for their capability to pass large solid particles. Valve design makes them suitable for installation in horizontal or vertical lines with upward flow.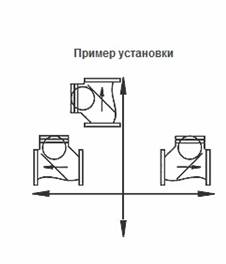 You can select the valves and their technical characteristics using search, selection by DN/PN or general selection.
To purchase the product or for technical advice you can contact our sales department by phone/fax +7 (8412) 35-07-97 or by e-mail: info@promarm.ru