Cast Iron Check Valves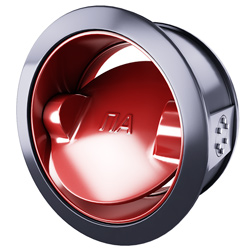 Cast iron check valves are installed in pipelines to protect mechanical equipment from damage caused by reversal of the flow.
As the name suggests, the valve body is constructed of various grades of cast iron: gray (GG20), malleable (GGG40) and with globular graphite (EN-JS 1049).
The following types of end connection are typical for cast iron check valves: flanged, wafer type and union end connections.
Cast iron check valves are designed in diameters of 15 to 1000 mm and they can withstand pressure to 25 kgf/cm². They are installed in pipelines carrying water, steam, oil products and other media with temperatures to +225оС. Operating media should not corrode the valve parts.
When compared to steel check valves, cast iron check valves have lower grade operating characteristics, but they are reasonably priced.