Butterfly valves for shipbuilding (Ship valves)
Butterfly valves for shipbuilding (Ship valves)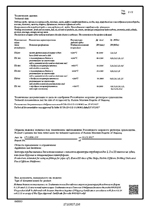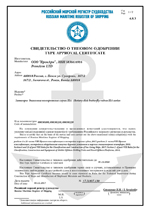 "PromArm" Ltd. manufactures ship valves (butterfly valves) according to the requirements of Russian maritime register of shipping.
The butterfly valves of PA series are mainly applied on all types of water vehicles and work with wide range of working medias (including sea water) to completely or partially block the flow of the working media.
Technical data:
Working environment - fresh and sea water, fuel, oil, oil and oil products, air, steam, natural gas and gaseous hydrocarbons, ammonia, acids, alkalis, alcohols, drainage, sewage and tap water.
The direction of supply of the working medium to the disk shutter is arbitrary. The connection to the pipeline is flanged.
Series identification
Technical specifications
Working environment temperature
DN (mm)
PN (MPa)
PA200
has a lined case and a disk
+200°С
0-1000
1,0; 1,6
PA300
with a symmetrical disc and an elastomer seal
+180°С
40-1200
0,6; 1,0; 1,6; 2,5
PA400
with double eccentricity
+450°С
50-1000
1,0; 1,6; 2,5; 4,0
PA600
with a symmetrical disc and an elastomer seal
+180°С
25-1200
0,6; 1,0; 1,6
PA700
with double eccentricity and elastomer seal
+200°С
50-2400
0,6; 1,0; 1,6; 2,5
PA900
with triple eccentricity
+500°С
50-2000
0,6; 1,0; 1,6; 2,5; 4,0; 6,34; 10,0