Lug Wafer Type Ball Valves
Lug Wafer Type Ball Valves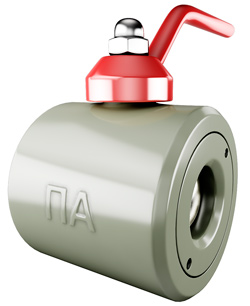 Wafer type ball valves do not include flanges as a component of the valve body, which is why they are installed between flanges welded to a pipeline and tightened up by screws through the studs.
The major advantages of this type of ball valves are the small size, the short end-to-end dimension and the lower cost compared to flanged ball valves.
Lug wafer type ball valves are made of carbon steel, stainless steel (316, 316L, 304) or titanium alloys.
Lug wafer type ball valves are most often ordered for installation in gas pressure control stations, gas filling stations and tank trucks.