Pneumatically and Electrically Actuated Ball Valves
Pneumatically and Electrically Actuated Ball Valves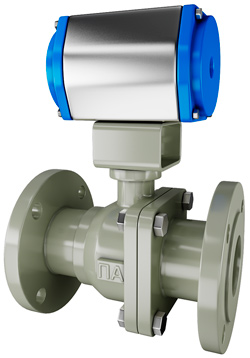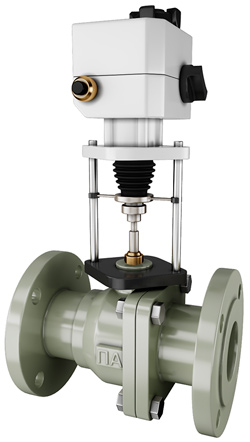 Manually operated ball valves are not suitable for operation in many environments. If necessary, ball valves can be pneumatically or electrically operated from a remote location to control liquid media and gases.
Whether the ball valve is controlled by pneumatic or electric operation is determined according to the command signal that controls the valve. Pneumatically operated ball valves are controlled by a pressure signal (pneumatic power), and electrically operated ball valves are controlled by an electric signal.
Pneumatic actuators fall into two categories:
1. single (normally open or normally closed);
2. double stage.
Pneumatic actuators can be provided with additional equipment such as:
- manual override;
- solenoid valve;
- reducer filter;
- limit switch package (indicating open/close valve position);
- positioner to control fluid flow.
Torque is transmitted from the pneumatic actuator to the valve by means of a coupling. The pneumatic operator action is instigated due to differential air pressure.
While multiturn electric actuators are applied in gate valves, part-turn actuators are preferable for ball valves.
To select an electric actuator for a ball valve, you should know the maximum torque necessary for open/close. According to our customers' request, ball valves are available with electric actuators МЭОФ (made by ABS ZEIM Automation (ABS Automation)), AUMA, ROTORK, etc. and pneumatic actuators are produced by FESTO, ATTUATOR, AIR TORQUE, etc.