Control Ball Valves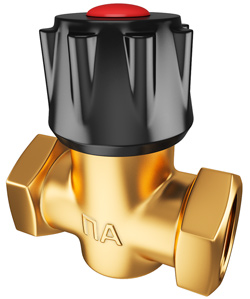 In addition to shut-off ball valves, PromArm supplies ball valves designed for control of pressure levels or flow path control in the pipeline.
Control is provided by the partial throttle of the orifice by means of rotation of the ball plug about its axis through a certain angle.
Control ball valve design is more complex than that of a stop valve. To achieve the required control characteristics, manufacturers produce ball plugs with different kinds of orifice: V-type, with perforated plates inside the ball valve, etc.


As a result of the design, various types of flow characteristics become possible: linear flow or equal percentage flow.
Due to design peculiarities, control ball valves do not have a leak tightness class, and small leakage is acceptable, even in the fully closed position.
Control ball valves are operated by an adjustable handle, reduction gear, electric or pneumatic actuators with different units and operating systems produced by leading manufacturers: AUMA, ROTORK, FESTO.