Logistics Department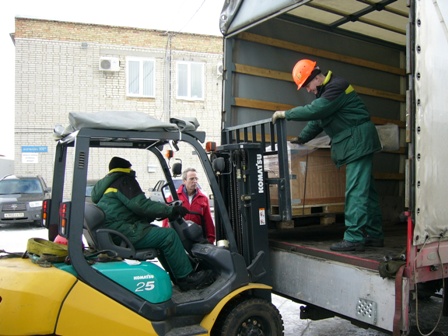 Often the terms and conditions of delivery is a main reason when choosing a supplier, so the Logistics department plays a special role in our company.
Shipment of industrial valves are manufactured in all regions of Russia and CIS countries by road, rail, air and sea transport. Our specialists will select an optimal variant of delivery of the goods according to Your terms and conditions - from standard "terminal - terminal" to the individual "door to door".
We will deliver Your order in any point of Russia and the world, will incur freight, insurance and customs clearance documents. Long-term experience of the PromArm company - a guarantee that you will receive your goods in the shortest time and most convenient way for You.
We cooperate with the largest forwarding companies : "PEC", "JDE", "Baikal-Service", "SPSR-Express", DHL. In addition, it is possible to ship valves by rail (containers 20, 40 tons, etc.). At the client's request the cargo can be delivered aviation and maritime transport (multimodal transportation).
Delivery abroad is possible on any terms, according to INCOTERMS-2010.
More detailed information on terms and ways of delivery You can get by multichannel phone (8412) 35-07-97.